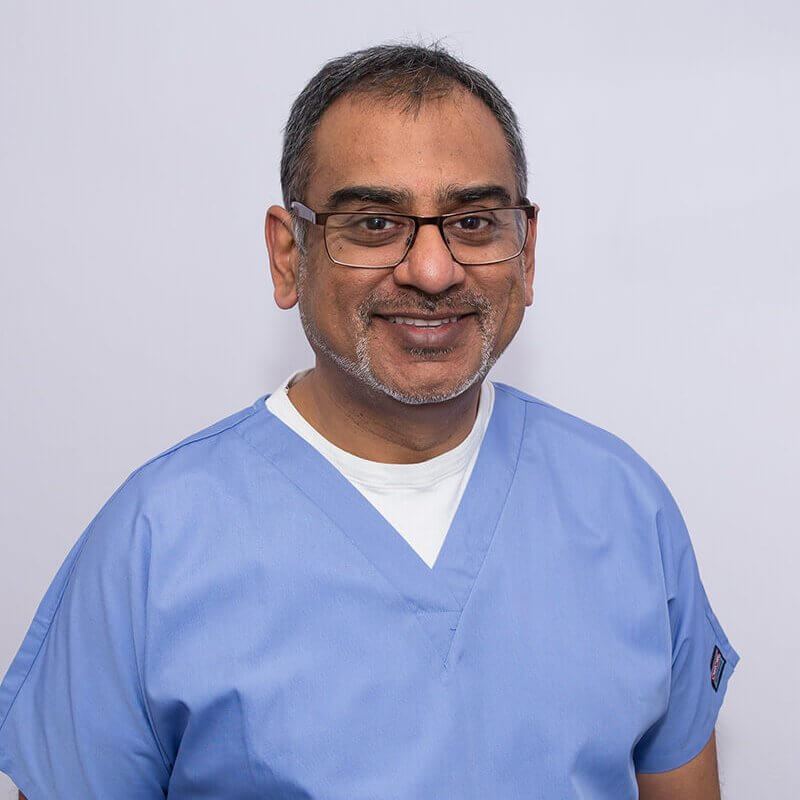 Raj Patel FDS RCPS, LDS RCS, MSc, BDS
GDC Number: 64027
Qualifications:
FDS RCPS Glasg 1998
MSc Lond 1996
LDS Royal College of Surgeons Of England 1989
BDS Lond 1988
Raj Patel FDS RCPS Glasg 1998, LDS RCS Eng 1989, MSc Lond 1996, BDS Lond 1988
Raj is a GDC Registered Specialist (64027) in Oral Surgery, Restorative Dentistry, Prosthodontics, Endodontics and Periodontics. It is a blend of these specialties that has allowed him to develop a holistic approach in the management of a number of complex groups of patients. These include the rehabilitation of patients who have had treatment for oral cancer, or congenital abnormalities such as missing teeth or clefts.
His particular interest is the teaching and application of dental implants, which is a discipline that is derived form the basis of his core specialties in Oral surgery and Restorative Dentistry.
Raj has lectured nationally and internationally imparting his knowledge and experience to educate others including fellow consultant colleagues to deliver services locally and nationally.